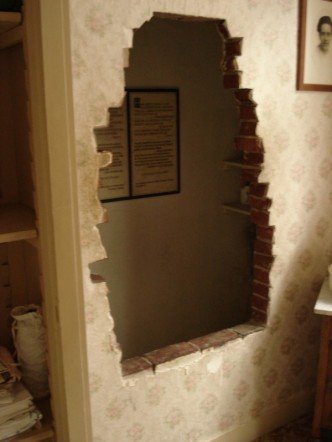 Cornelia Johanna Arnalda ten Boom, is known to the world as Corrie ten Boom. Ten Boom was a Dutch Christian Holocaust survivor who helped an estimated 800 Jews escape the Nazis during World War II. Born in Haarlem, North Holland, she was one of the leaders of the Dutch resistance during the Nazi occupation in the Netherlands. She helped many Jews escape and was eventually imprisoned in a concentration camp with her father and her sister, Betsie. Both her father and her sister died. Ten Boom was released due to a clerical error one week before all the women her age were sent to the gas chamber.
The Hiding Place Book and Movie
Corrie Ten Boom wrote many books after the war but her most successful was The Hiding Place completed in 1971. World Wide Pictures, the filmmaking arm of the Billy Graham Evangelistic Association, premiered the film of The Hiding Place in Houston, Texas in 1975. Both the film and book became immensely popular, especially among Protestant Evangelicals in the United States.
The same year the film was released the "Beje," her old home, was turned into a museum. Today, visitors can go to the Beje, see the actual hiding place and hear Corrie's story, along with the story of the other courageous Ten Boom family members, while sitting in her living room. The book and film also give historical context to the story of Anne Frank, whose story of hiding in Amsterdam during the war also became well known.