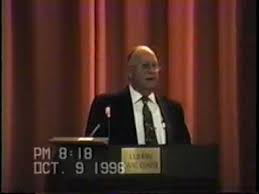 Dr. Chastain finishes his side of the debate with the Doctrine of Security of the Believer. We hope that you have enjoyed the complete debate between Dr. Chastain and a Church of Christ representative
Dr. Hoyt Chastain, one of the great Baptist preachers and faithful servant of our Lord, was born May 20, 1914 and passed from this life September 26, 2007 after a life time of service.
We encourage you to study these lectures carefully and study the points made for yourself.