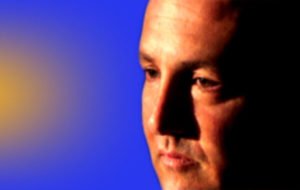 Messianic Rabbi Zev Porat With Rabbi Eric Walker LIVE on TV. NEW BOOK: The Rabbi, The Secret Message, and the Identity of Messiah – By Pastor Carl Gallups & Messianic Rabbi Zev Porat
In 2005, Israeli's most venerated orthodox rabbi, Yitzhak Kaduri, claimed he had met the true Messiah in a vision. He wrote that name in an encoded message and instructed his ministry officials to open it and post it on his website one year after his death. Kaduri died in January 2006 at the age of 108. Over 300,000 people attended his funeral in Jerusalem. The President of Israel gave the eulogy.
In January 2007 the note was posted. A few weeks later the note was finally decoded. Indeed, the note revealed the name of Messiah, just as Kaduri had promised. That name was – Yeshua/Jesus. Not only was the world rocked by this incredulous unveiling – but the nations are still reeling from it to this very day. And, Kaduri's revelation continues to connect to current prophetic events splayed across the world's news headlines.
Little did I know that the first book was only the tiny beginning of this continually unfolding story. What has happened since then – as reported in this brand new book – is simply unbelievable. I could have never imagined that getting wrapped up in the reporting of this event would so deeply change my life. Yet it has, and in ways that are still emerging to this day.
born and raised in Israel. He speaks Hebrew as his first language. Raised in a multi-generational family of Jewish rabbis, several of them serving as judges in the Israeli rabbinical courts of the Sandhedrin, Zev's grandfather knew Rabbi Kaduri personally. The world renowned rabbi Kaduri and his global ministry endeavors were frequent topics of conversation in Zev's childhood home. Prime Minister Arial Sharon – another key figure in this story – spent the night in Zev's grandparents' home.
In a multiplicity of ways, Rabbi Zev Porat is intimately connected to this story as well as many of the saga's major players. His insight into what is really going on with the Kaduri revelation inside Israel and around the world is absolutely spellbinding! See more about Zev at his ministry website: Messiah of Israel Ministries